Our Brands
Partners we believe in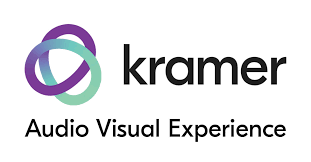 Kramer
In 1981, Kramer was founded with passion and resolve to innovate in the video era. Since then, we have consistently grown and evolved with an industry that has raced forward at lightning speed. Today, along with our partners and distributors, we passionately serve Pro AV customers on six continents with innovative solutions powered by cutting-edge cloud technologies, advanced software applications and industry-leading hardware. Kramer has been on the leading edge of Pro AV innovation for over 35 years. With hundreds of employees and partners serving thousands of customers across six continents, we remain committed to delivering smart technology products and solutions for a wide variety of markets and applications.


Optoma
Optoma is a world leading designer and manufacturer of projection and audio products for business, education, professional audio/video and home entertainment.
Optoma's projection products combine superior image processing technologies with exceptional engineering and innovation to deliver stunning crystal clear images with ultimate reliability.
Optoma projectors use DLP® technology, pioneered by Texas Instruments. This uses millions of mirrors to produce high quality imagery which does not suffer color degradation over time, as sometimes experienced in other projector technologies.


Vestel
As the technology giant of Turkey in durable consumer goods sector, we carry out our activities with a mission of making the "highest quality" accessible to our customers and being a leader in the sector we operate in. We aim at being the most powerful production and technology group of the world in our sector and achieving a sustainable and controlled development by focusing on producing high quality consumer products. We continuously invest on research and development to strengthen our outstanding position in the market. In this regard, we will carry our current determination to the future. Europe is still the main target market for us. For this reason, we aim at keeping on monitoring the new trends in the said market to meet the same and to add new products to our already existing portfolio. While extending not only our own but also Turkey's export map through our successful export operations, we expect our sales in Middle East, South America, Australia and North America to make a significant contribution to our growth target. On the other hand, all our activities in the local market keep on having major role. We aim at increasing our share in the global market consistently through our high production quality, innovative products and rising brand equity. We also aim at extending the share of our "A" brand products. In the upcoming period, we will keep on giving importance to ODM related services.


Reflecta
Welcome to reflecta

The name reflecta has been an old and established brand name in the photo industry for many years. The company was founded in Nueremberg 1967 with the foto-film-production. In 1970 the company moved to Schwabach (close to Nueremberg) and the product program was continuously extended. The next milestone was the takeover of the Agfa-Gevaert production plant in Portugal in 1984. Slide Projectors and the original CS compact slidemagazine and slidemounts system were added to the existing delivery program. A further removal followed in 1998 to Rottenburg a.N Germany (closed to Stuttgart).

Today we are offering custom-made solutions for presentations and image processing for your specific purpose. As a result of the growing Digital Market the further extension of the present program was the inclusion of Slide- and Film Scanners and reflecta offers actually a range of 6 scanners and worldwide the only Magazine scanner DigitDia 4000 with Digital ICE.

A further popular product group are the Screens. We offer every screen from the low cost model till the high class and design screens to meet the customer requirements. We supply - next to our balanced and innovative delivery program - also Digital Dataprojectors and Presentation Equipment like Overhead Projectors, Projection Stands, Flip Charts and White Boards.


S2CEB
Created e n 1987 CAE Group develops and markets innovative solutions around its three hearts lines of business: Building, Industry and Residential. With a turnover of € 73 million, CAE Group employs around 250 people.

Since 2007, CAE Group joined the TKH Group industrial holding company. This international entity based in the Netherlands, which has a turnover of 1.2 billion euros is positioned as the technological leader in all its businesses, including vision, security, communications systems, cabling solutions and automation-process.


Legamaster
An organisation with a mission
Legamaster is the visual communication division of edding AG, the leading manufacturer of high quality markers and pens. For over 60 years Legamaster is actively adapting its assortment to the latest trends and developments in communication technology. Ergonomic, durability, innovative, quality and functional attractive design defines our vision.

Legamaster is located at the top of the European market sector. We are a manufacturer with a long history and two production plants in Europe and South America, which quickly and accurately respond to current market requirements. We have an extensive dealer network in almost forty countries. The joint objective of Legamaster and its dealers is to provide the end user of exclusively professional and well thought out instruments for visualizing communication.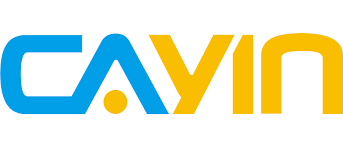 Cayin
As a professional digital signage manufacturer, CAYIN Technology devotes itself to developing and providing a complete portfolio of Digital Signage solutions, including diversified, powerful media players, content management servers, and advanced management software for monitoring and generating reports. As part of the Company's non-stop efforts to cultivate its business in respective vertical markets, CAYIN develops xPost, the web-based application software, to offer a combination of essential tools to create rich contents for DOOH (Digital Out-of-Home) media.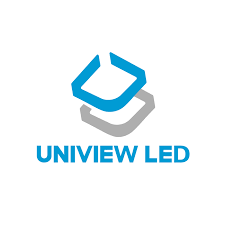 Uniview LED
UNIVIEW, founded in 2011, is one of the global leading LED & LCD display solution providers that is specialized in providing a full-stop service of design, R&D, production and distribution.


Vissonic
VISSONIC Electronics is a PRO AV manufacturer and solution provider, with its own brand VISSONIC, is comprised of R & D, production, sales and marketing worldwide. We mainly developing high tech audio visual devices including: Digital DSP Conference system, 5G wifi wireless conference system, wireless translation system, matrix switchers for standalone and modular, and video wall processor etc


Kindermann
Kindermann, a German company with a tradition going back to 1861, has long been well-known as manufacturer of slide and overhead projectors. Changing markets and customer demands have resulted in new targets. Today Kindermann is still a leading expert in presentation equipment but moreover develops and produces innovative media technology and systems for installation and integration at its German headquarters in Lower Franconia.
Besides Kindermann is a distributor of several international brands in Germany and partly also in other European countries and can thus offer a comprehensive sales programme which ranges from the modern single projector to the complete equipment for conference rooms: projection and presentation solutions, mounting and installation systems, as well as media furniture with integrated technical equipment..
The sophisticated product range aims at system integrators and professionals of the audio visual market. Kindermann supports its dealers by providing them with competent technical advice and individual guidance for projects, including planning a system, supplying the technical equipment and caring for its integration.


Newstar
For all type of brackets Newstar has the solution for you. Check our website for all brackets available.


Control 4
Control4, a leading provider of personalized automation and control solutions, allows you to control virtually any device in a home or business, automatically. Founded in 2003, the company mission is to deliver an elegant and more affordable way to control and automate lighting, music, video, security and energy in a single room or throughout the entire home. Today, Control4® certified custom integrators work with home and business owners to deliver the transformative benefits of the smart and connected home: convenience, peace of mind and an efficient environment that's comfortable and safe.
Currently showing
1 - 12
of
12
brands